10 Apps Every New Mac User Should Download
Charles Stroup from 123MacMini and I have created a list of 10 applications every new Mac user should download. These applications should help new Mac users get off the ground and running with OS X. We tried our best to narrow the list down to the most essential applications. Of course, this list could never include all the great applications available on the market, but these are 10 that we could not live without. You can always find more software on MacUpdate. MacUpdate is updated every day, listing the newest updates and releases of Macintosh software. Apple also has a downloads section on their website offering the latest freeware, shareware, demos, and widgets. Now, on to the list!
Adium
Adium is a versatile instant messaging client with a sleek interface. Adium supports instant messaging protocols like AIM, Yahoo!, MSN, Jabber, ICQ, iChat, Google Talk, and more. If you like to chat with several people simultaneously, you'll appreciate Adium's tabbed messaging feature, where a single window can contain several conversations in separate tabs. Adium also supports Off-the-Record Messaging. This allows you to conduct private conversations over instant messaging with other Mac, Linux and Windows users. Adium's functionality and appearance can be enhanced via the library of add-ons that can be found here.
Cyberduck
Looking for a good full-featured FTP client? Cyberduck is a powerful open source FTP and SFTP client with an easy to use interface. This popular application includes support for multiple connections, resumable downloads, recursive transfers, bookmarks, folder synchronizations, and more. Cyberduck works great with Mac OS X system technologies such as Spotlight, Bonjour, Keychain and AppleScript. It also integrates seamlessly with many popular external text editors like BBEdit, TextWrangler and Smultron. Fugu and Fetch are two other solid FTP clients that we suggest you take a look at.
Firefox
Safari is great but Firefox's amazing archive of valuable extensions, themes, and toolbars makes it king of the web browsers. Firefox has extended support for key shortcuts, such as switching between tabs, live bookmarks and version 1.5 ushers in a zippy browsing engine . Firefox's search function is also much more robust than Safari's. Firefox coalesces form and functionality just as well as it's sister program, Thunderbird, does. If Apple's Mail doesn't do it for you, Thunderbird most certainly will. We also suggest that you take a look at Camino and Flock for alternative browsers.
iBackup
Hard drive failtures, accidental deletions and other mishaps can all be remedied with recent backups from a great program such as iBackup. iBackup has the talent of backing up and restoring system and application preferences alongside the standard support for securing files and folders. iBackup also gives you the option of a selective backup, or sync, that only backs up altered files. All of this within the familiar domain of a Finder interface. We also suggest you take a look at Carbon Copy Cloner and SuperDuper!. They are excellent programs for those seeking a simple one-stop backup solution.
Nvu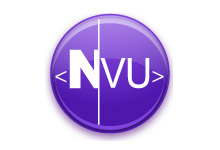 Nvu was created as an open source web authoring platform from the people that brought you Linspire. Nvu's broad feature set makes it a viable replacement for expensive alternative web authoring systems such as Microsoft Frontpage and Macromedia (now Adobe) Dreamweaver. Nvu was created with the beginner in mind and is regarded as one of the best solutions for amateur coders. Users can readily switch between WYSIWYG and code views and manage their content with a tabbed interface. Nvu also features integrated file management via FTP. Simply login to your website and edit files on the fly, directly from your site.
Quicksilver
Quicksilver is a highly extensible application that improves productivity and ease of system use. It can find applications and launch them with a few keystrokes, reducing icon clutter. Any file found with Quicksilver can be manipulated however you like, whether it be emailing that file, compressing it or uploading it to your server. Quicksilver's collection of plugins and modules allow you to do things like display iTunes info, find a del.icio.us bookmark, perform command line tasks, integrate with Cyberduck, Safari and Firefox.
StuffIt Expander
StuffIt Expander does one thing and does it well, for free at that. It can decompress pretty much anything you can throw at it. Mac OS X already has the ability to decompress and archive .zip files. StuffIt Expander takes this feature and adds the ability to quickly decompress files and folders in many compressed file formats, such as .rar, .sitx, .sit, .tar, .tgz, .zip and more. Those looking for a complete archiving solution should look no further than StuffIt Expander Deluxe. The deluxe version features a faster and more efficient compression algorithm and impressive Spotlight integration for searching inside of archived files.
TextWrangler 2
Bare Bone's Software's prized text editor, recently awarded the MacWorld 2005 Editors' Choice Award, TextWrangler allows for easy editing of any file. Easily recognized as the most comprehensive free text editor, TextWrangler features extensive FTP and SFTP support and can even perform Find Differences on a pair of files. TextWrangler is the text editor for a beginner all the way up to a coding guru, until you decide to make the step up to BBEdit. BBEdit adds professional web authoring and subversion server support to TextWrangler's already impressive feature set. Smultron is another free text editor as well.
VLC
You will occasionally find that Quicktime may not be able to play a file or two that you find online. The standard installation of Quicktime lacks many key codecs required to play various video files such as AVIs. VLC player solves that with a small footprint, fast player that aims to have high compatibility when it comes to playing file types. It can successfully play just about everything you throw at it, except Windows Media. VLC can even keep you entertained with its ability to stream files.
Windows Media Player
Unfortunately, you cannot traverse the internet without coming across some video encoded in the Windows Media format. The only way to play these files is with the Windows Media Player. Unlike Quicktime, which has been kept up-to-date for Windows users, Windows Media Player has a horrid interface and lacks much functionality. However, a new application called Flip4Mac promises to give Quicktime the ability of playing Windows Media files. It also allows you to import, export and play Windows Media within your favorite QuickTime applications.
Update: Microsoft now recommends the use of Flip4Mac to play WMV files on Macs.